Plastic is a preferred material in our daily lives due to its light weight, durability and low production cost. However, its widespread use has unwanted effects. Plastic waste can take a hundred years to decompose, all the while leaching into the environment and wreaking havoc on marine ecology and aquatic species, many of which swallow plastic debris. Microplastics that persist in sea environments, moreover, can later return to the human food chain.
There are several types of plastic garbage. Especially problematic ones are single-use plastic shopping bags along with low-grade food packaging. Both litter the land and flow into the sea.
Since 2014, Thailand has made waste management a national priority. Part of the country's masterplan developed that year was establishment of a national committee along with working groups each with goal of attaining 100% recycling of "targeted plastic" by 2030. Additional action plans that began in 2018 include discontinuation of plastic cap seals and use of micro-beads.
Government campaigns since 2020 have focused on phasing out plastic bags at thickness less than 36 microns, plastic cups at less than 100 microns, as well as limiting use of foam boxes as food containers and use of plastic straws, all of which are single-use plastics. However, this has been made more difficult during the Covid-19 pandemic owing to an increased reliance of single-use plastics for food delivery service.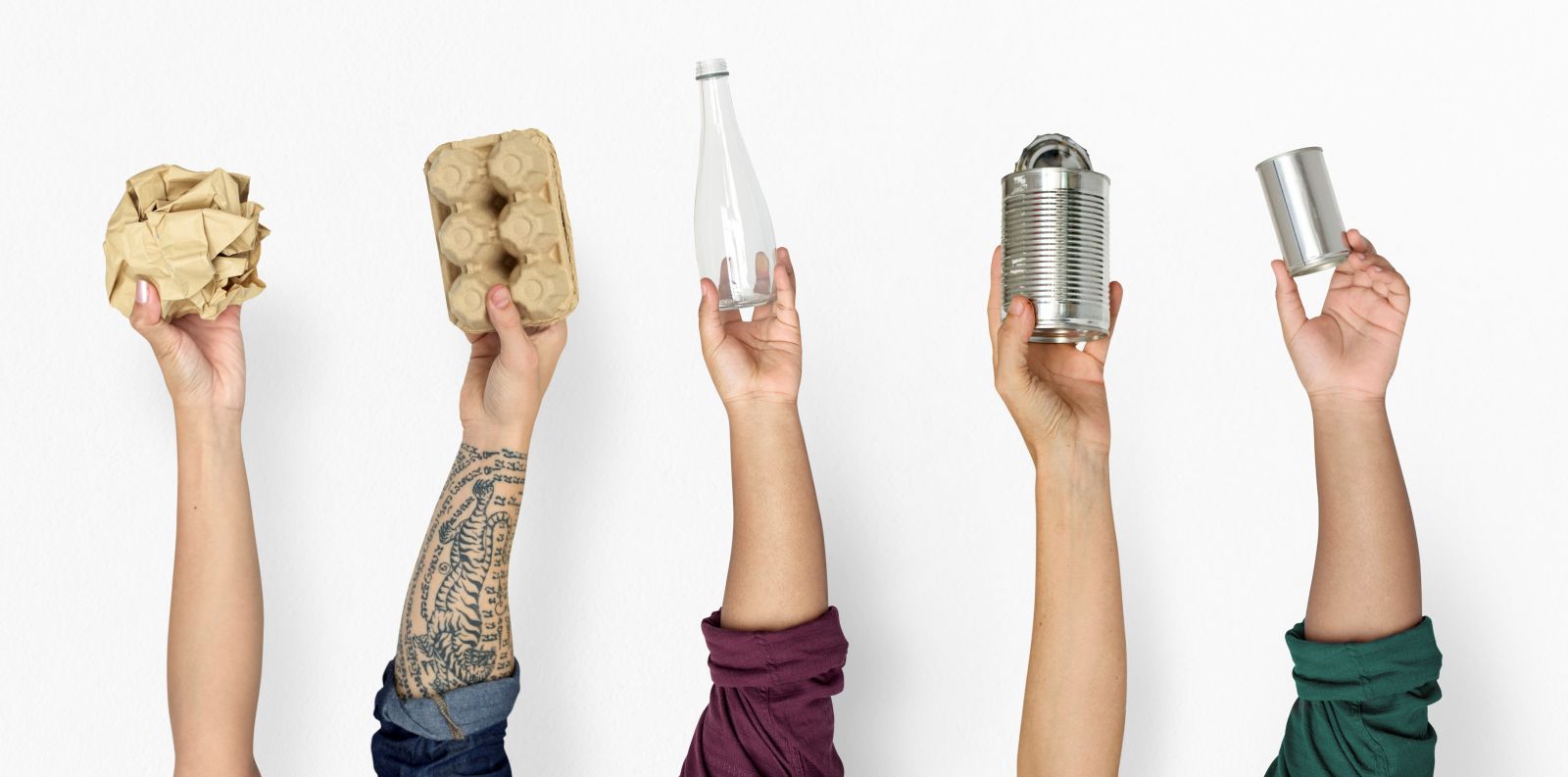 Roles and responsibilities of the business sector
The business sector collaborates with the government, academia and civil society under the programme Public Private Partnership for Sustainable Plastic and Waste Management, or informally "PPP Plastics". Central to the programme is preparing action plans as well as developing best-practice models for plastic management. PPP Plastics also has increased plastic waste collection points to make recycling easier.
Meanwhile, industrial manufacturers have formed a network under the name Alliance Plastic Circularity Thailand (APCT) to manage, reuse and recycle waste derived from manufacturing processes. At the same time the Thailand Council for Sustainable Development (TBCSD) comprises 41 leading companies and organisations in the country all cooperating on plastic waste management.
Innovation technologies and alternative products
Innovation plays a vital role in waste management. The development of new production methods by large companies, in particular, has helped greatly reduce plastic waste and made recycling a significant part of the production process. One example is Kao Industrial (Thailand), a maker of household products. The company has developed a new plastic-pellet process that reduces the amount of material needed in its industrial process. Elsewhere, companies are using thinner plastic materials that nevertheless have the necessary pliability and durability. Other Thai companies have developed biodegradable containers and packaging from natural materials such as those made by Gracz.
Good practices on the ground
Service industries including restaurants have become more active in reducing plastic waste. For instance, many coffee shops and cafes offer discounts for customers who bring in their own coffee mugs, while more and more restaurants are using environmentally friendly packaging instead of foam and styrene. An example here is Sri The Shophouse, a tourist attraction in the old city of Phuket province where plastic cups, plastic bags and plastic straws are banned.
Also in Phuket is "CAP SEA", short for Collaborative Action for Single-Use Plastic Prevention in Southeast Asia. The project, launched last year, helps residents and businesses understand the life cycle of materials and encourages reuse over single use.
Provincial and municipal governments elsewhere in Thailand have likewise initiated their own plastic waste management efforts. A good example is the "Rayong model" started in 2018 and based on PPP Plastics guidelines. A distinctive element of the Rayong model is improved communication channels to help the public better understand waste management procedures. It further enhances private-sector partnership and participation by focusing on local administrative organisations responsible for waste collection and educating households on the importance of minimising plastic waste.
Challenges and future drivers for Thailand
Despite the above efforts to reduce plastic waste, the Thailand Environment Institute (TEI) has found certain problems to be fundamental.
One problem that our work has identified as a key factor hampering plastic waste reduction is, somewhat paradoxically, advances in plastic manufacturing technology. These innovations have enabled factories to produce a wide variety of plastic materials in very large quantities. This in turn affects recycling insofar as current recycling facilities cannot detect these new materials, which makes the recycling process more difficult.
Another fundamental problem is consumer behaviour. Most Thais do not sort their rubbish but instead place all materials in a single bag or bin. This too, of course, makes recycling more difficult. Consumers in general must become more aware of the problem of plastic waste.
One of the more recent problems is the expansion of online shopping and food delivery services, for many of which waste management is not a priority. Public awareness of this problem remains similarly low.
And yet, awareness alone is not enough to effect meaningful change. In the same light, nor are policies and targets enough for managing plastic waste without clear measures to put plans into action.
Yet there is reason to be hopeful. TEI has observed that younger generations in general and recent business startups in particular have become more environmentally friendly, both seeing the importance of using recycled materials and reducing waste.
While Thailand's path to attaining zero plastic waste is not easy, we must persevere and strive towards a society in which reducing plastic waste becomes second nature to us all -- and all to the benefit of a natural world that is our one and only home.
---
Benjamas Chotthong and Boonyaporn Jeuthong are researchers at Thailand Environment Institute (TEI).
---
Information sources:
https://www.bangkokpost.com/opinion/opinion/2282323/make-reducing-plastic-second-nature